HARP
Christian
Counseling
Staff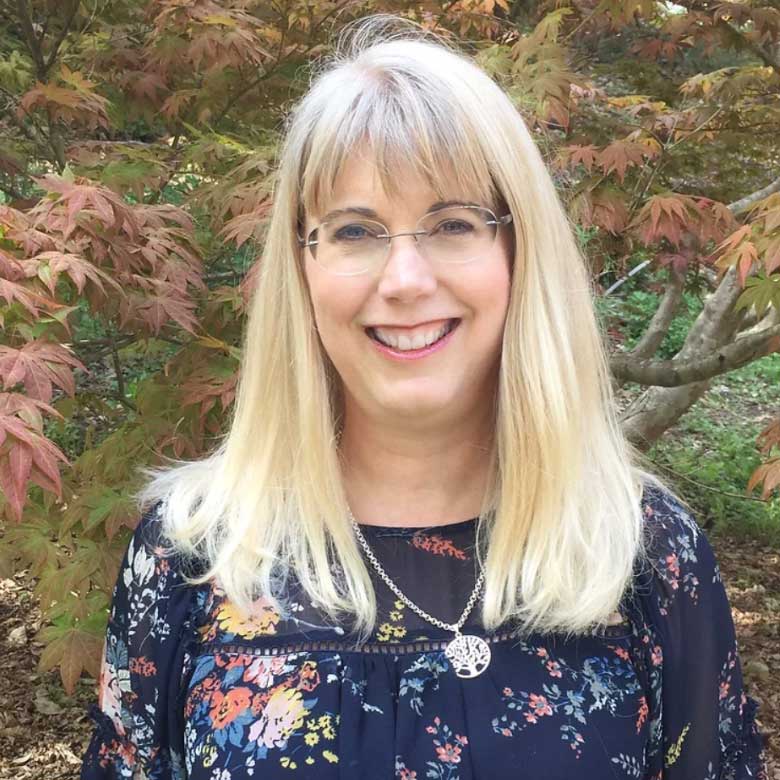 Lora Williams, LCSW Founder and Director

Lora is a Licensed Clinical Social Worker with 26 years of social work and counseling experience. As the founder and owner of HARP Christian Counseling, she has an undying passion to help others experience the joy in life that God intended. She founded HARP out of a vision to serve others by offering Christian counseling using evidence based clinical treatment methods integrated with a Biblical perspective and devotion to Christian values and beliefs.Lora has worked with many individuals and families over the last 26 years and has successfully assisted clients facing all types of crises and challenges including depression, anxiety, divorce, parenting issues, marital distress, substance abuse and dependence, domestic violence, mood and thought disorders, PTSD, traumatic life events, adjustment disorders, developmental disorders, grief and bereavement, and end of life issues. Lora is qualified to provide services to individuals of all age groups. She is known to have tremendous compassion for her clients and makes them feel comfortable by relating to them in a relaxed manner. She has a keen gift for identifying the underlying issues and helping clients find practical solutions to their problems. As part of the assessment process Lora may utilize any number of well-known assessment tools to gain a better understanding of the challenges facing the client. With children, Lora may utilize play therapy in order to facilitate communication between the child and the therapist.Lora graduated with honors from Appalachian State University with a Bachelor's of Science Degree in Psychology in 1989. From her graduating class of 1989 at ASU she was chosen as the Outstanding Student in the Psychology Department. Lora attended Southwestern Theological Seminary for a time and then later graduated with a Master's of Science in Social Work in 1993 from the University of Texas at Arlington. She is qualified to provide individual, family, and marriage counseling, and she enjoys working with school aged children, adolescents, and adults.As a Christian counselor who values the application of Biblical truths and principles to the therapeutic process, clients who receive counseling services from Lora can expect to have faith incorporated as an integral part of their therapy. When appropriate and welcomed by the client, Lora will utilize prayer or application of scripture during therapy sessions. Lora believes that each therapy session can be a tool to create a safe atmosphere for the client to experience the love of God. Pain and brokenness can often make it difficult to know God's love, but within the supportive atmosphere of therapy, Lora believes that individuals can begin to experience the depth of God's love for the them and gain a better understanding of their worth and value within that relationship.Lora's counseling style focuses upon developing an in-depth understanding of the person and their existing supports, their struggles in the current moment, and their experience of God in their life. With her clients she will seek to quickly establish a meaningful and genuine working relationship based on warmth, understanding, and compassion. She also seeks an openness to the work of the Holy Spirit during the process of counseling. Lora's strong clinical skills, Biblical focus, and extensive experience as a clinical social worker bring a wholistic approach to counseling that allows for comprehensive healing within the body, soul, and spirit. From a clinical perspective, Lora utilizes cognitive behavioral therapy treatment approaches, finding that CBT as a treatment modality aligns with Biblical thought, teaching us to make changes in thinking patterns for more healthy coping. This is consistent with the Biblical admonition to take our thoughts captive for Christ.Prior to founding HARP Christian Counseling, Lora worked in various counseling and social work roles with various ages and various populations including working for many years with a group of 24 churches in Fort Worth, Texas as the Director of Christian Social Ministries. This outreach provided tremendous support to that local community and the provision of Christian counseling offered alongside practical assistance became a large part of the success and growth of this ministry. Lora has been happily married to her first and only love, Steve, since 1988. Together they have two grown children. In her spare time she loves spending time with her family and friends, bike riding and trail blazing with her husband and young adult children, participating in the intercessory prayer ministry at her church, snuggling with her three dogs, getting dirty in the creek in her backyard, and working in her flower gardens.Lora is currently credentialed with traditional Medicare, BCBS, BCBS NC State Health, Tricare, Aetna, MedCost, Multiplan, Blue Medicare, and United Health Care.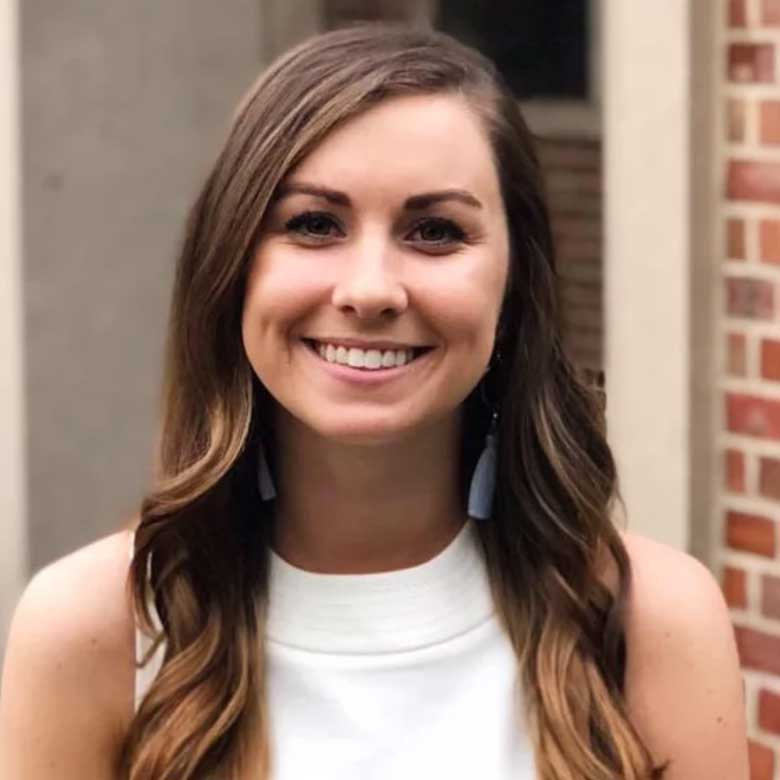 Meredith Davis Mitchell, LCSWA

Meredith graduated from NCSU with a Bachelor's Degree in Social Work and UNC Chapel Hill with a Master's Degree in Social Work. She will be completing her clinical training and supervision with HARP Christian Counseling under the direction of Lora Williams, LCSW. Meredith is experienced in implementing a strengths-based approach, building on client's own strengths, and beginning the process of healing where they find themselves at in this moment in life. She endeavors to empower clients by equipping them with the proper tools and integrating Biblical principles and scripture into therapy, as appropriate in each circumstance. Meredith enjoys working with school-aged children, teens and young women. She specializes in the treatment of anxiety, depression, body image/self-esteem issues, and working with survivors of domestic violence and sexual abuse. Before becoming an outpatient therapist, she worked with children and adolescents in the foster care system and coached therapeutic foster parents. She is passionate about helping youth and parents navigate the process of foster care and adoption, and can be a resource for those considering adoption and the adaptations needed to make fostering or adoption successful. Meredith has a genuinely warm and inviting personality. Meredith and her husband are actively involved in their local church, and are excited as a newly married couple to begin a life together. In her free time, Meredith enjoys taking her dog on walks, going to the beach, and practicing yoga. Meredith is the agency therapist assigned to work with clients at the Wesley Shelter in Wilson on Tuesday and Thursday, and in that grant-funded position, in cooperation with the Wesley Shelter, a not for profit agency, she is serving victims of domestic violence, human trafficking, and sexual assault. In this role she is developing an expertise in trauma support and crisis intervention. ​ In her work at HARP Christian Counseling at the Garner office, Meredith will be available to provide therapy services to clients on Monday, Tuesday afternoon, Wednesday, and Friday. She is currently credentialed with BCBS, but can also accept clients with other insurance plans as an out of network provider.
Cecily Poole, LCSWA

Cecily is a Licensed Clinical Social Worker Associate with a Master's degree in Social Work from Florida State University. Cecily has been working in the field of social work since 2005, with experience in a number of settings, including medical social work, therapeutic foster care, psychiatric hospital care, outpatient therapy, and program management. She has a warm and inviting personality, which encourages her clients to open up easily during the process of therapy. Cecily has a sincerely kind personality and enjoys working with people of all ages. Throughout her many years in the social work field she has worked with many different populations in a variety of settings. She has extensive experience working with trauma victims and children in foster care. She owns and operates two therapeutic foster care homes in Wisconsin and recently served as a program director for a therapeutic foster care program in North Carolina She has experience with trauma focused therapy, cognitive behavioral therapy, behavior therapy, and solution focused therapy. She has clinical expertise in the areas of anxiety, OCD, mood disorders, grief and bereavement, depression, behavioral disorders, ADHD, postpartum depression, and domestic violence. Additionally, Cecily enjoys utilizing Christian principles during the process of therapy. Cecily states about her approach to counseling "As a Christian Counselor, my goal is to meet my clients where they are while utilizing Christian principles. I strive to build a positive, confidential relationship so that clients are comfortable with the therapeutic process.". Cecily is currently married with three children, including a set of twins. She has a long history of living out her Christian faith, being raised in a Christian home with a long line of ministers in her family. Faith is central to her life, and she enjoys speaking with clients about how they can grow closer to God.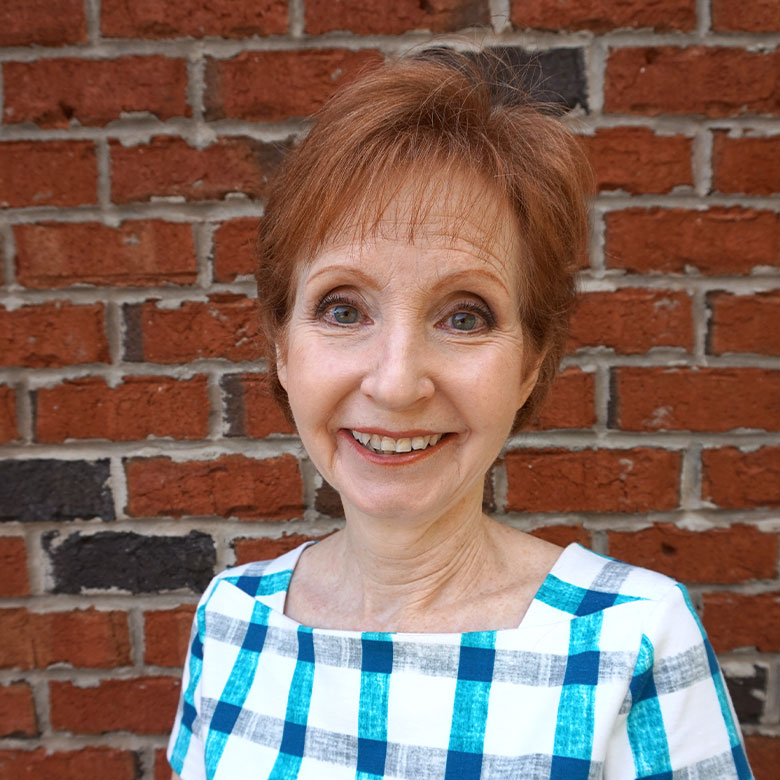 Tanya Holland, Housekeeper

Tonya joined the team as a housekeeper in 2019. Her role is to ensure that the facilities are properly cleaned and organized in a way that promotes the health and safety of our clients and staff. A native of North Carolina, Tanya Holland earned a bachelor's degree from East Carolina University in Music therapy with a minor in Psychology in 1982. Tanya had always had a deep desire to incorporate her musical skills with world evangelism. Shortly after graduation, she became a member of a team of musicians who engaged in missions using music as a platform, largely in third-world countries or war-torn areas. After 10 years of touring, Tanya took an office position with the same ministry as Associate Director of Admissions and remained there for 5 years. Her departure from full-time mission's work gave her an opportunity to re-kindle a romantic relationship with an old flame, and she and Jeff Holland were married in 1996. Jeff is a teacher with Wake County schools, and Tanya finally has the job for which she prayed for years: wife, mother, and homemaker. She and Jeff have three adult children, two of which have special needs. The journey of raising two children who are differently-abled have also launched Jeff and Tanya into the world of special needs advocacy. Tanya underwent disability advocacy training offered by Partners in Policymaking and graduated from the program in 2014. She and Jeff are currently working to help others in the areas of educational assistance, vocational, and residential issues, and legislation that will help families to access full and meaningful lives for their loved ones. When she is not busy with special-needs issues or holding down the fort at home, Tanya tries to find a little time to go fishing, her favorite pastime, and is quoted as saying that she would rather fish than eat.
Levi Galford, Christian Life Coach

Levi services as both a Christian Life Coach and as part of the administrative staff. Additionally, he assists clients by answering phone calls, scheduling appointments, and other administrative tasks. Levi joined the team in 2020 after he and his wife relocated to North Carolina. He earned a Bachelor's Degree in Psychology from Liberty University in 2018. He is currently a graduate counseling student with Liberty University and aspires to become a licensed clinical mental health counselor. In his free time, Levi enjoys painting, cooking, reading, and playing tennis with his wife.
You enlarged my path under me;

So my feet did not slip.

Trust in the

Lord

with all your heart,

And lean not on your own understanding;

In all your ways acknowledge Him,

And He shall direct your paths.

He restores my soul;

He leads me in the paths of righteousness.

For His name's sake.

Show me your ways,

Lord

, 

teach me your paths.

In the path of righteousness is life, and in its pathway there is no death.

Whoever heeds instruction is on the path to life, but he who rejects reproof leads others astray.

Ponder the path of your feet; then all your ways will be sure.

But the path of the righteous is like the light of dawn, which shines brighter and brighter until full day.

Your word is a lamp to my feet and a light to my path.

You make known to me the path of life; in your presence there is fullness of joy; at your right hand are pleasures forevermore.
Contact and feel free
to ask about more details